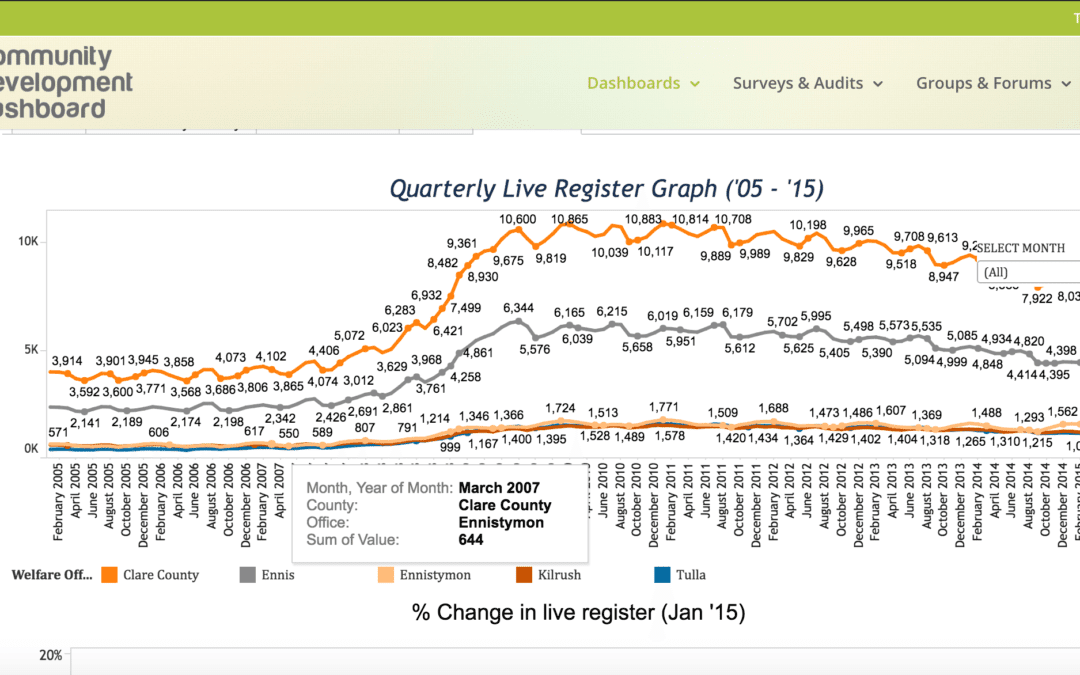 eTownz- Community Dashboards
eTownz, as part of eConcepts have engineered a series of online tools which have the potential to provide meaningful benefits to society and significantly contribute to community development industry across the world. We have taken a systematic approach to community development and built, a rational online knowledge bank for the community development sector, based upon the thematic requirements of community development. So what is this?
Community development covers everything from Health and wellbeing, to education, and biodiversity to business development. Research institutions and development organisation and Ireland and across the world contribute to this tapestry under the banner of community development.
We have built and populated a system which captures know-how and best practices across almost all aspects of community development. The know-how contained in the knowledge bank has been compiled with Dr. Maura Farrell and her team in the Department of Sustainable Communities in NUIG over the past 12 months and we are soon to begin a new round of knowledge capture. (See reference from Dr. Farrell)
We then allow people involved in the community development to login and interrogate the knowledge bank by allowing them to ask the bank the solutions to specific development issues. The system can then provide a report which explains the issue and provides tangible, proven solutions. The following video provide knowledge providers with details of how they can add information into the system and illustrates the structure of the system. Click here
The system is large and includes 10 categories, 43 subcategories, 103 goals and almost 300 solutions to community goals. The system also provides relevant case studies, solution specific how-to manuals, benchmarking data and other, easy to interpret data.