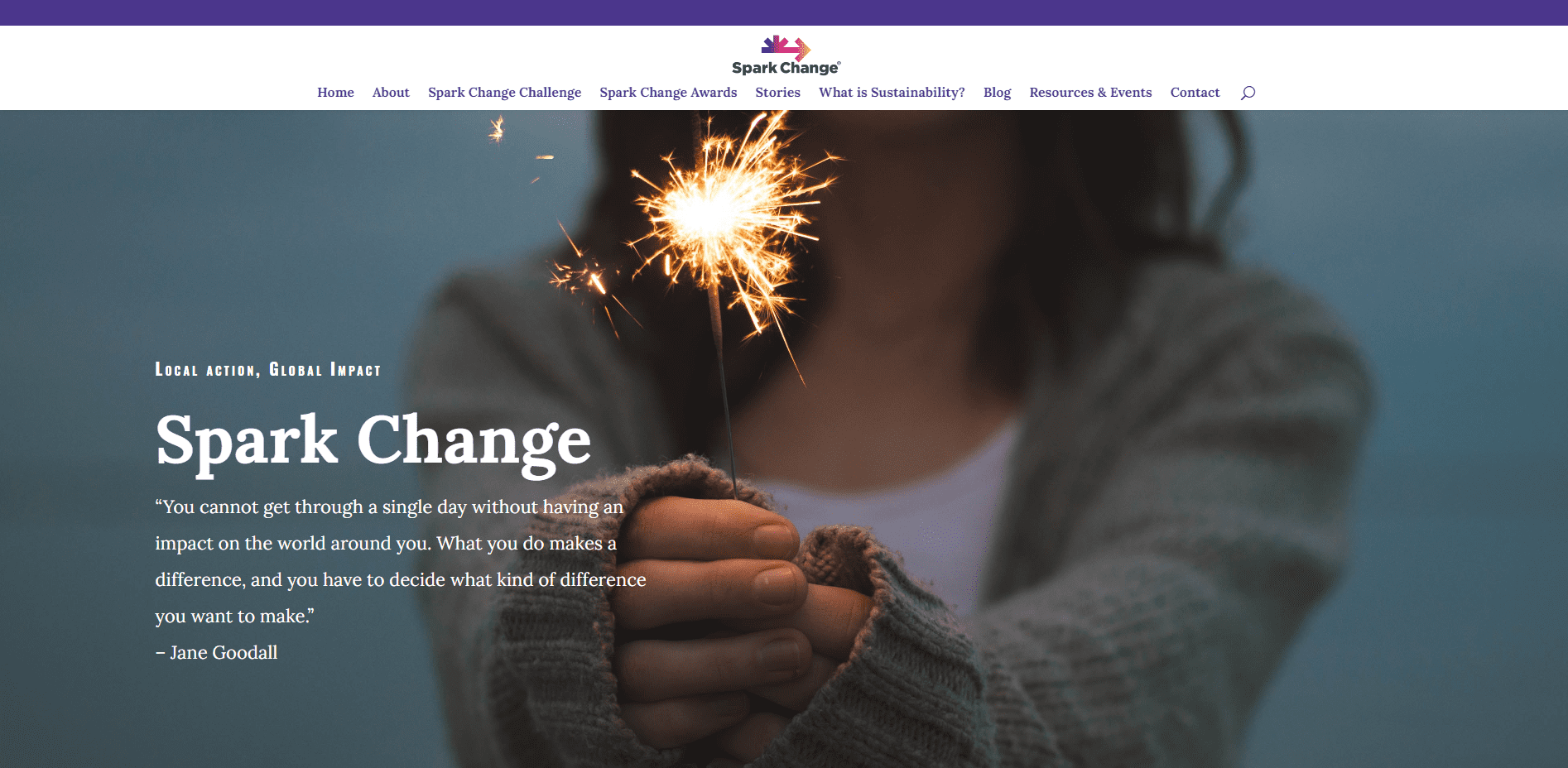 Spark Change is a collaborative project of The Wheel and Trinity College Dublin. The project funded by the Environmental Protection Agency (EPA).
The goal of Spark Change is to improve the economic, social and environmental sustainability of communities across Ireland, and to gather information on how community and voluntary activity is contributing to Ireland's commitments to achieve the UN's Sustainable Development Goals by 2030.
We want to empower the doers in every community to spark change by signing up to the Spark Change Challenge and sharing their success stories with other communities.
Sector
Community Development
Services
Web Design, Web Development, WordPress
Technologies
HTML / CSS
Location
Dublin, Ireland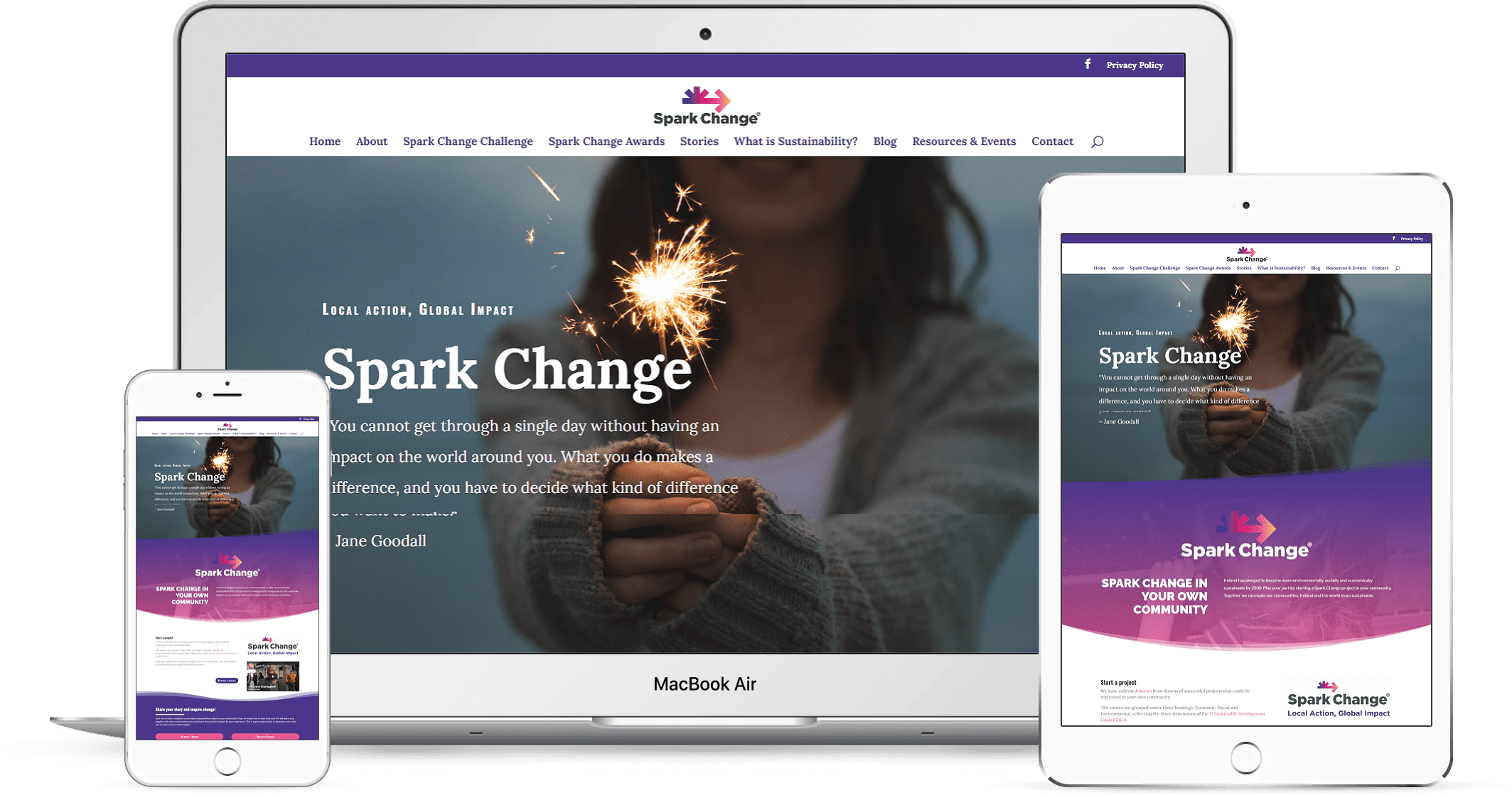 Features
– Product Catalogue
– Podcasts
– Blog Library