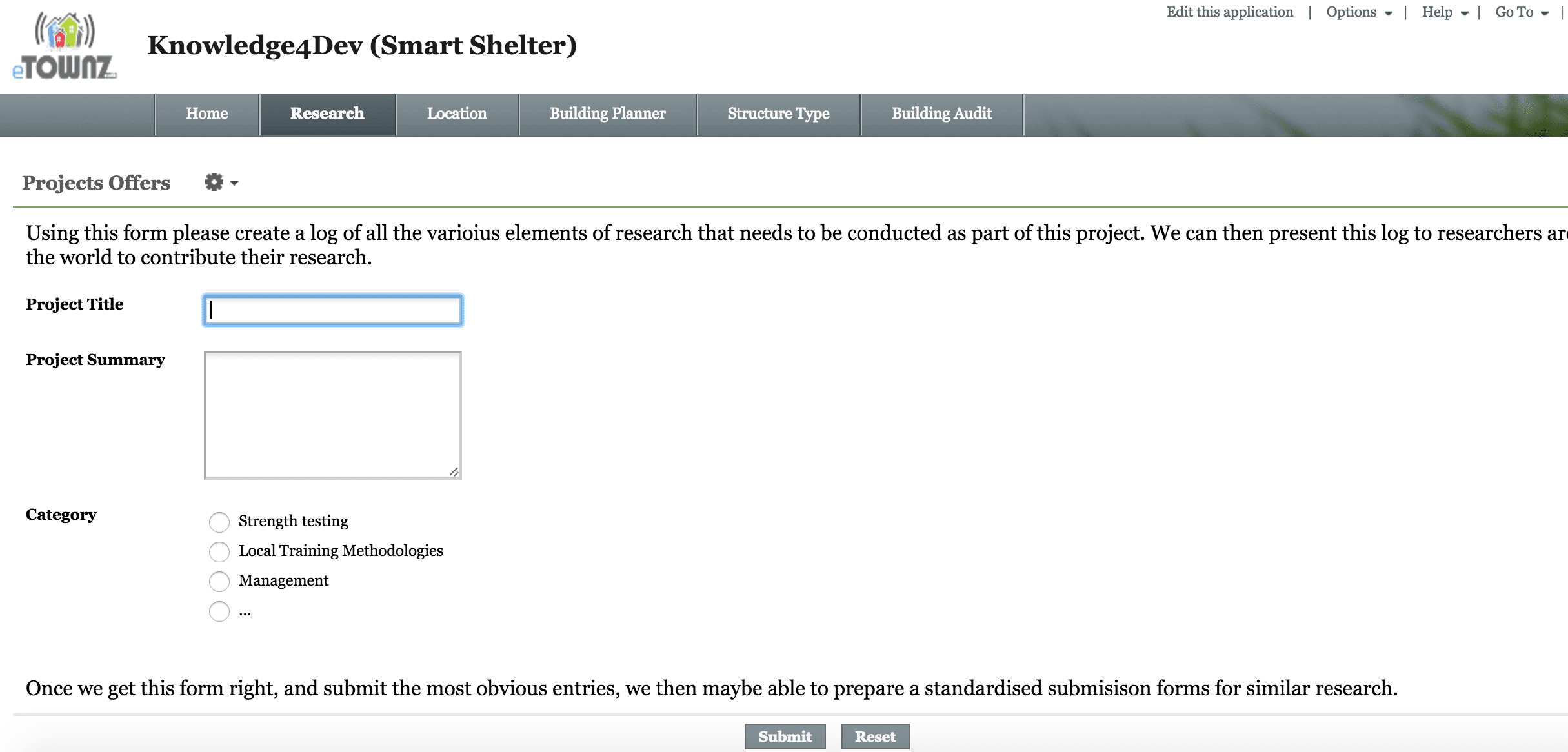 Knowledge4Dev (Smart Shelter)
In conjunction with Dublin Institute of Technology, we have developed a smart solution for bringing knowledge transfer to under-developed and at threat regions in the developing world. The Smart Shelter application allows the user to gather best practice and case studies in developing solutions to a wide variety of engineering issues using available materials.
The application is a guide for users in order to apply best practice in the development of intelligent design solutions from engineering experts within the development sphere.
Data is available both online and offline, and can also utilise geo-location technology